We are only days away from this year's New Hampshire Coastal Cleanup! This annual event is part of the Ocean Conservancy's International Coastal Cleanup. It takes place in over 100 countries all over the world; from the USA to Timor-Leste (a small nation between Indonesia and Australia)! People everywhere join forces at their local beaches to cleanup trash that could threaten marine life. You get to spend a beautiful day outside bonding with other community activists, and making the local environment safer for everyone. Everyone is invited to participate and we encourage all Granite Staters to come out and join us!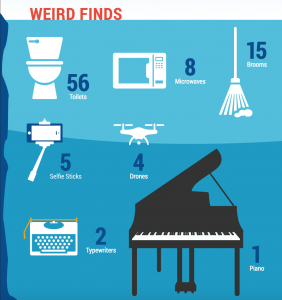 Aside from the usual trash we find, each year the Ocean Conservancy puts together a list of some of the weirdest finds from around the world. Here are some from last year:
56 Toilets
8 microwaves
15 brooms
5 selfie sticks
4 drones
2 typewriters
A piano!
What weird will things be found in NH this year? Personally, the weirdest thing I have ever seen at a beach cleanup was a live rabies vaccine. Others have found half a porta potty door, old glass bottles of Lysol cleaners, a whole army of tiny plastic army men and even 2 iPhones this last month! We returned one but the other was past the point of return…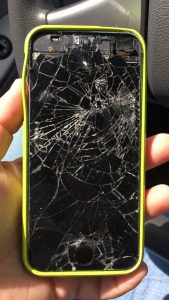 If you want to join us we have three public cleanups on Saturday the 16th, the official Coastal Cleanup day, around the Seacoast:
9 AM Jenness Beach, Rye, NH
11 AM Odiorne State Park at the Seacoast Science Center, Rye, NH
2 PM Bass Beach, Rye, NH
For more details on the cleanups check it out here. To sign up for cleanups click here.