Want to be a part of the biggest beach cleanup on the Seacoast? Join us for the New Hampshire Coastal Cleanup!
This cleanup, held in conjunction with the Ocean Conservancy's International Coastal Cleanup (ICC), involves about 1,000 volunteers each year in cleaning beaches and waterways from Durham to Seabrook, NH. During the cleanup, volunteers use data cards to record what they find, which helps us learn about pollution locally and develop effective pollution prevention campaigns. More than that, the information is entered into the Ocean Conservancy's database, where it can help decision makers worldwide learn about the threat of ocean pollution.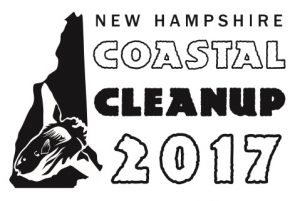 How to Get Involved:
We had two major cleanup days (Sept 15-16), but cleanups conducted anytime in September and October can count toward the ICC results. Contact us to schedule a cleanup for your group of 10 or more!
New Hampshire Coastal Cleanup Sponsors

Ocean Conservancy
New Hampshire Coastal Program
NH Department of Environmental Services
NOAA
Waste Management
Aquaculture Education and Research Center (AERC)
NH Division of Parks & Recreation
Gells
Ohana Kitchen (coming to Portsmouth, Fall 2017)