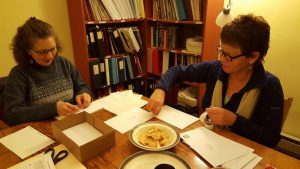 Development Intern/Volunteer
Portsmouth office & can work from home
Year-Round, 5-15 hours/week
We are looking for an intern/volunteer to help with development and marketing.
Duties will include assisting with events, fundraising appeals and social media, assisting with data entry and donor acknowledgement and other responsibilities based on the intern's and organization's needs.
Qualifications:
Interest in environmental issues and non-profit management
Attention to detail
Strong writing skills
Ability to be self-motivated and work independently
Proficiency in Microsoft Office, use of social media including Facebook, Twitter and Instagram
Database experience a plus
To apply, please submit a resume and cover letter (indicating your availablity) to Jen Kennedy, Executive Director, at jen@blueoceansociety.org.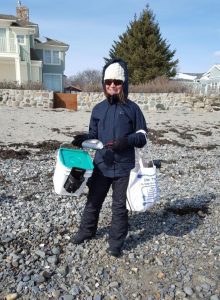 Beach Cleanups (no application needed, please just RSVP)
We have monthly beach cleanups at several beaches, and are always looking for help! Cleanup Information & Dates
Office Help
Assist with special projects in our office. Can include mailings, data entry, organizing merchandise, filing, etc.
Promotions
We're looking for someone to help promote our special events, such as our annual Run for the Ocean 5K and Cruise for a Clean Ocean, beach cleanups and presentations, and work with us on program development.
Executives
Have experience in strategic planning/capacity building/fundraising? We'd like to hear your ideas!  We're also recruiting for our board of directors.
To Apply
If you are interested in volunteering, please click below to download our volunteer application. You can e-mail the form or mail it to the address below. See information about available opportunities below!
Volunteer Application (PDF) I Volunteer Application (MS Word)